Staff
Our dedicated staff members are here to provide support, compassion, and information to help you through your journey of grief and the celebration of your loved one's life.
Hoffen Funeral Home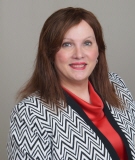 Elle Heiligenstein
Owner, Funeral Director
hoffenfuneralhome@gmail.com
Elle Heiligenstein entered funeral service in 2014 after a twenty-year career as a hair stylist and salon owner. Drawn to the profession through informal grief counseling with her clients in the salon, she discovered a deep desire to assist people who were grieving the loss of a loved one. Her first position in funeral service was at John L. Ziegenhein and Sons Funeral Home in St. Louis, Missouri. Upon graduating from Southern Illinois University in Carbondale, Illinois, with her bachelor's degree in mortuary science and funeral service, Elle continued to work for Ziegenhein Funeral Home and served her apprenticeship with Metro St. Louis Service Company. After completing her apprenticeship, Elle joined the staff of Hutchens Funeral Homes as a full-time embalmer.
In October of 2018, Elle joined the staff of Creason Funeral Home as a full-time funeral director and embalmer. Shortly after joining Creason Funeral Home, Jim and Karen Creason expressed a desire to sell the funeral home to her so that they could enjoy retirement. In April of 2019, the sale of Creason Funeral Home to Elle and Frank Heiligenstein was completed and in 2020, the name was changed to Hoffen Funeral Home, "Hoffen" means hope in German. Since purchasing the funeral home Elle and Frank have made several changes to the interior and exterior of the building in order to make it their own and raise it to a modern, comfortable standard. Community service has always been a priority of Elle and Frank and they continue to serve humanitarian efforts in and around Millstadt both with time and financial gifts. Some organizations that have benefitted from their service include: Millstadt VFW Post 7980, Millstadt American Legion, Wounded Warriors Project, Wreaths Across America, The Millstadt Police Department, The Millstadt Fire Department, The Millstadt Chamber of Commerce, The Millstadt Food Pantry, St. James Catholic School, Trinity Lutheran Church, Zion Evangelical Church, Concordia UCC, The Society of St. Vincent de Paul, The Millstadt Senior Center, Belleville Humane Society, Millstadt Public Library, Partners For Pets, Helping Strays, Food Outreach, Millstadt Optimist Club, PFLAG, Sandra M. Bereitschaft Foundation for Meals on Wheels, Equality Illinois, St. Jude's Children's Research Hospital and several others.
In addition to being a licensed funeral director and embalmer in both Illinois and Missouri, Elle Heiligenstein is a licensed life insurance producer, a certified funeral celebrant and a licensed cosmetologist. Elle is a prolific needlepointer in her spare time and enjoys watching crime documentaries and game shows while stitching her latest needlepoint canvas and slowly turning her home into the National Needlepoint Museum.
Shortly after taking ownership of the funeral home, Elle and Frank were honored with the prestigious designation as a "Golden Rule Funeral Home" which means Hoffen Funeral Home was granted admission into The International Order of The Golden Rule, a group of independently owned funeral homes pledging the highest ethical standards and highest service in the industry. This was followed by an invitation to join Selected Independent Funeral Homes, making Hoffen Funeral Home the only funeral home within 100 miles to be reconized by both national organizations.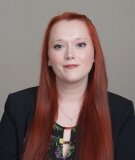 Sierra S. Logue
Funeral Director
hoffenfuneralhome@gmail.com
Sierra S. Logue is a life-long resident of Mascoutah, IL. She attended Mascoutah High School and partook in the pilot Running Start program in conjunction with Southwestern Illinois College, graduating in 2015 with her high school diploma and an Associate's Degree. She later attended Southern Illinois University in Carbondale and graduated with her Bachelor of Science degree in Mortuary Science and Funeral Service in 2020. Sierra completed her funeral service internship in Belleville, IL and then began her employment with Hoffen Funeral Home.
In her free time, Sierra enjoys reading, cooking, baking, learning new crafts, and spending time with her family and friends. She loves animals and has kept pet snakes since she was a child.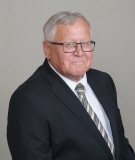 Mark Eller
Funeral Assistant
Mark Eller has faithfully served the funeral home in a supportive role for the past 18 years. Mark assists the funeral directors in a variety of ways including: driving, assisting with paperwork and helping families during visitations and funerals. Mark is very much the glue that holds the business together. In his free time he enjoys cooking for his family, going to movies, dining out and Cardinals baseball games. Mark is a long time resident of Edwardsville, Illinois.