Staff
Our dedicated staff members are here to provide support, compassion, and information to help you through your journey of grief and the celebration of your loved one's life.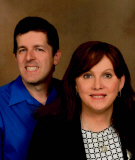 Elle Heiligenstein
Owner, Funeral Director
Elle Heiligenstein entered funeral service in 2014 after a twenty-year career as a hair stylist and salon owner. Drawn to the profession through informal grief counseling with her clients in the salon, she discovered a deep desire to assist people who were grieving the loss of a loved one. Her first position in funeral service was at John L. Ziegenhein and Sons Funeral Home in St. Louis, Missouri. Upon graduating from Southern Illinois University in Carbondale, Illinois, with her bachelor's degree in mortuary science and funeral service, Elle continued to work for Ziegenhein Funeral Home and served her apprenticeship with Metro St. Louis Service Company. After completing her apprenticeship, Elle joined the staff of Hutchens Funeral Homes as a full-time embalmer.
In October of 2018, Elle joined the staff of Creason Funeral Home as a full-time funeral director and embalmer. Shortly after joining Creason Funeral Home, Jim and Karen Creason expressed a desire to sell the funeral home to her so that they could enjoy retirement. In April of 2019, the sale of Creason Funeral Home to Elle and Frank Heiligenstein was completed. Since purchasing the funeral home Elle and Frank have begun to make several changes to the interior and exterior of the building in order to make it their own. One thing that will never change is the commitment to the people of Millstadt and the surrounding areas that Jim and Karen Creason have instilled in Elle and Frank. "There are no better people to learn from than The Creason Family when it comes to compassionate service and I have made it my personal mission to carry out this kindness and exemplary service throughout my ownership of the funeral home." Elle Heiligenstein, June 2019
In addition to being a licensed funeral director and embalmer in both Illinois and Missouri, Elle Heiligenstein is a licensed life insurance producer, a certified funeral celebrant and a licensed cosmetologist. Shortly after taking ownership of the funeral home, Elle and Frank were honored with the prestigious designation as a "Golden Rule Funeral Home" which means Creason Funeral Home was granted admission into The International Order of The Golden Rule, a group of independently owned funeral homes pledging the highest ethical standards and highest service in the industry.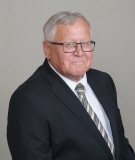 Mark Eller
Funeral Assistant
Mark Eller joined the staff of Creason Funeral Home in early 2004. Mark assists the funeral directors in a variety of ways including: driving, assisting with paperwork and helping families during visitations and funerals. Mark is very much the glue that holds the business together. In his free time he enjoys cooking for his family, going to movies, dining out and Cardinals baseball games. Mark is a long time resident of Caseyville, Illinois.